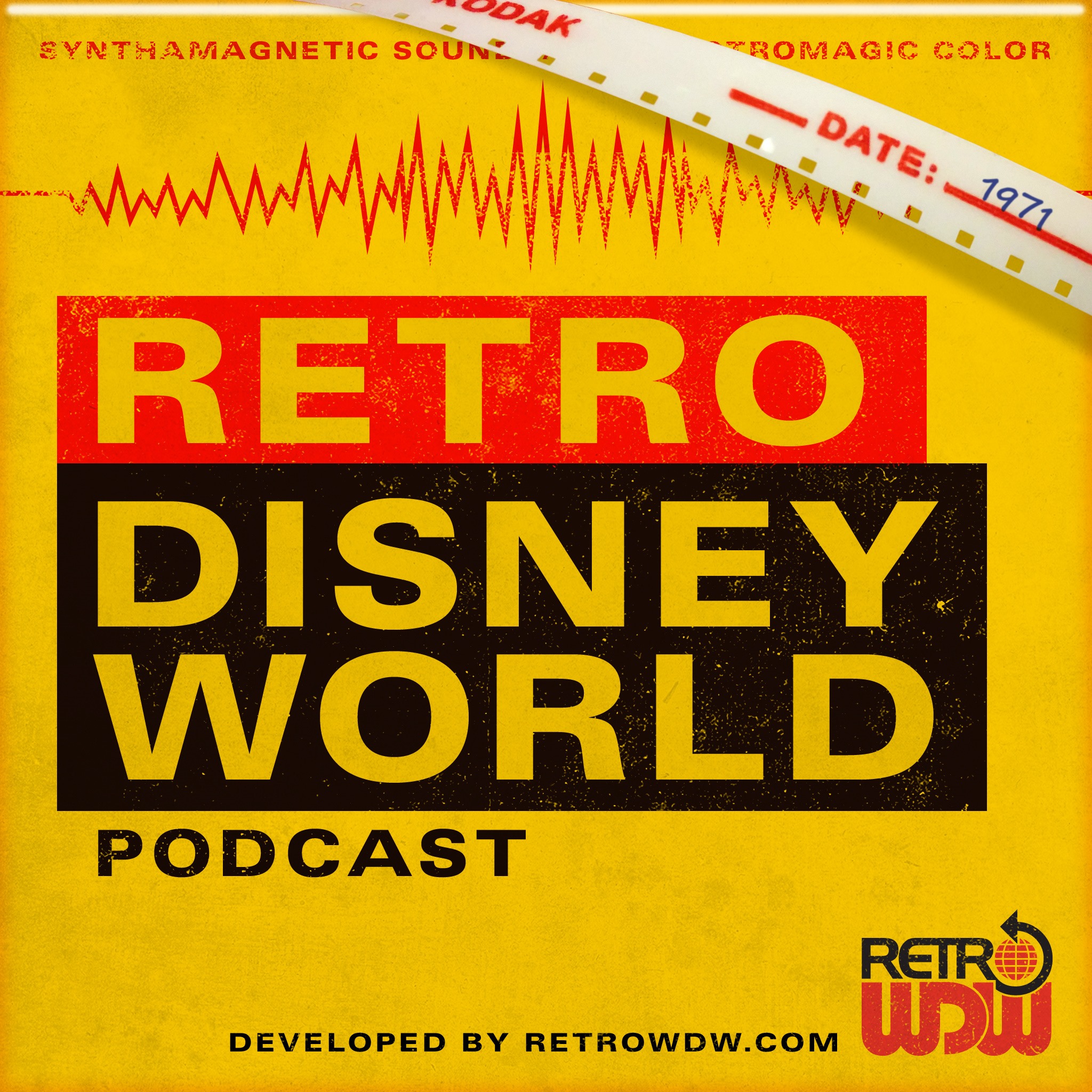 Welcome to Episode 32 of the Retro Disney World Podcast: "Riding on Sunshine" - We appreciate your support and hope you have been enjoying each and every episode. Be sure to check out some of our previous shows.
Corrections & Listener Mail
Lots of great feedback from our Mission to Mars episode. We discuss the subtle throwbacks that exist now in the parks and also answer some questions about the liftoff videos not being coastal exclusive. We also touch base on the placements of the different presidents in The Hall of Presidents. How discusses an original LP which has a layout built into the jacket.
Thank you for all the emails, tweets and comments you have sent our way. We try to respond to almost everything and do our best to pick unique questions for the show. For questions, comments and concerns, please write us - podcast@retrowdw.com.
Audio Rewind
Our audio rewind this month turned out to be The Universe of Energy! The winner is Jessica , winning some vintage WDW postcards!
If you think you know the answer to this month's audio rewind puzzler, email us! podcast@retrowdw.com - This month the winner will get a set of RetroWDW Pins and a WDW photo envelope.

Prize Pot
This year, we are going to do a new and exciting prize giveaway. The RetroWDW Podcast will have two prize pots this year; one summer, one winter.
We have moved onto Prize Pot #2! All prizes added to the pot will be given to one lucky winner this December.  Here is what we have so far:
Life Magazine - 1971 (Courtesy of David)
Look Magazine - 1971 (Courtesy of David)
All entries for the audio rewind go to winning the next prize pot.  Email us to enter: podcast@retrowdw.com

Main Topic
Universe of Energy
A very timely main topic this month for our listeners. With the closing of The Universe of Energy this month, we felt it was time to take you back to the original attraction from EPCOT Center. We dive right into the opening concepts, how everything works and of course each show scene. The sheer size of this attraction and all the details will amaze you as ride along in the original attraction.
We do hit on some comparisons to the current and now closed version with Ellen and Bill Nye, but this episode focuses mainly on the original show that ran from 1982-1996. If you never had the chance to enjoy the original, this will take you right back to the 80s and 90s with firsthand accounts and experiences.  Learn about the film direction, editing process and even how the animatronics area has changed over the years.  This truly is a classic that signifies the original magic of EPCOT.  We think you're really going to enjoy this journey back in time to The Universe of Energy.
RetroWDW Merchandise
How is working hard to create an amazing Mission To Mars inspired piece of merchandise, so please check our store for this unique creation. How just keeps putting out these one of a kind designs that you cannot find anywhere else. Give How some feedback on your favorite design by tweeting at us, showing off your purchases. 
 Be sure to get your shirt, iPhone case, tote bag, pillow or coffee mug today: www.retrowdw.com/supportus
Listener Memories
Keep the calls coming, sharing your memories and giving us feedback. If you would like to call and leave us a message, please dial 978-71-RETRO. Keep the calls coming!
Tweet at us, send us a Facebook post or message, tag us on Instagram or send us your thoughts..We hope you have enjoyed this episode! If you have any questions, suggestions or find errors please email us podcast@retrodisneyworld.com.
Next Month
Join us next month when we explore some Retro Food. Vintage menu offerings, impressions and also extinct meals. If you have any 70s, 80s and early 90s menus, please send them our way in an email or tweet.
We will continue to share our plans for Epcot35 as we finalize details! Follow us everywhere for information!