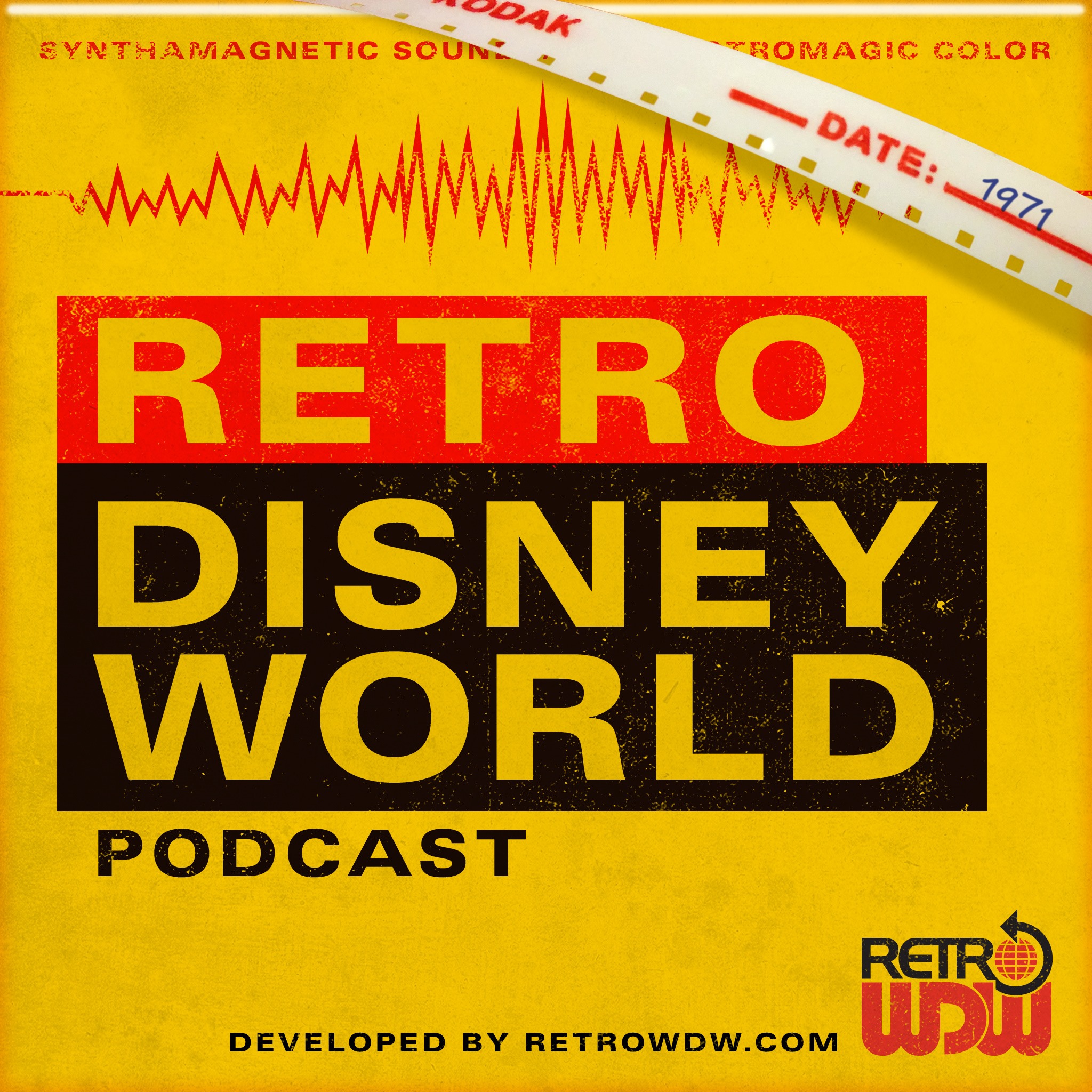 Welcome to Episode 62 of the RetroWDW Podcast: "Thunder in Paradise" - We appreciate your support and hope you have been enjoying each and every episode. Be sure to check out some of our previous shows from over the years. We have visited multiple parks, resorts, and just about everything else in between.
Listener Mail
Right to the mailbag this month! The bag is full and we love that! Every month, you can possibly get on the show, so be sure to write to us at podcast@retrowdw.com. Also, top tier donors can even join us on a show! Take a look at how you can join us live on an episode.
Shane is first with a comment about Alien Encounter. He was curious if Tyra Banks was the only host for the pre-show at Alien Encounter.
Miranda sent us some new ephemera which is a 'Vacation Kingdom' brochure from 1984. Take a look at these!
Our next write-in was Daniel, who discusses the talking elevator at The Contemporary Resort. He sent us a photo of the elevator and Daniel also has one at his office building.
Jared wrote us a touching story about his father and attending RetroMagic. We love hearing those stories and Jared has some great memories to remember.
We heard from Gary regarding Tomorrowland and an area just past DreamFlight. We have the picture here and think you should take a look.
Joe Barlow, our turnstile inspector, wrote in about the radio loops asking where they transmitted from. The group explains all of this and how everything worked years ago.
BONUS: We had a tweet about the AAA Comfort Lounge! Interesting area we don't know much about..
Audio Rewind
Our audio rewind this month is from Voyage of the Little Mermaid at Hollywood Studios - Thank you for all the guesses and emails!
We have a winner! Congratulations Jason!
If you think you know the answer to this month's audio rewind, email us! contest@retrowdw.com - This month, the winner will be getting an LBVHS & RetroWDW Pin, including bonus swag. All entries are due 11/17/2020 and a random winner will be selected.
Main Topic
This month...what can we say. Hulk Hogan is in the building. Well not yet, but hopefully soon. Instead, we are taking you to Paradise - Thunder in Paradise! Our crew takes a deep dive into this show that was almost entirely filmed on the property at Walt Disney World. The idea behind this show was a takeoff on Baywatch and various other 90s action stylized tv shows. We love watching these episodes though and trying to analyze where they filmed the show.
We get into the reason behind the show, production, storylines and so much more. Each member of the group has seen this show at various stages and years, so we all have a little bit to add. As we progress into this main topic, we get into the various episodes and discuss locations.  Some are absurd and others are cleverly done. The production team really had free rein to go wherever they needed including the Magic Kingdom, all over the Seven Seas Lagoon, The Grand Floridian and so much more. The one thing we are all curious about though, who was vacationing at WDW during the filming? We would love to see some behind the scenes footage of Thunder driving around the Rivers of America...
Enjoy this super random but super topical episode all about one of the more major film/tv productions that occurred at Walt Disney World.
2020: The Year of Film
To make sure you are the first to know when items are released, subscribe to us on YouTube. Be sure to click the notification bell too, that way you are alerted when we post.  Finally, be sure to check out Vimeo if that is your thing, as we will post there as well.
Next Month
Join us next time for Episode 63, where we take you back on another fun episode about WDW history