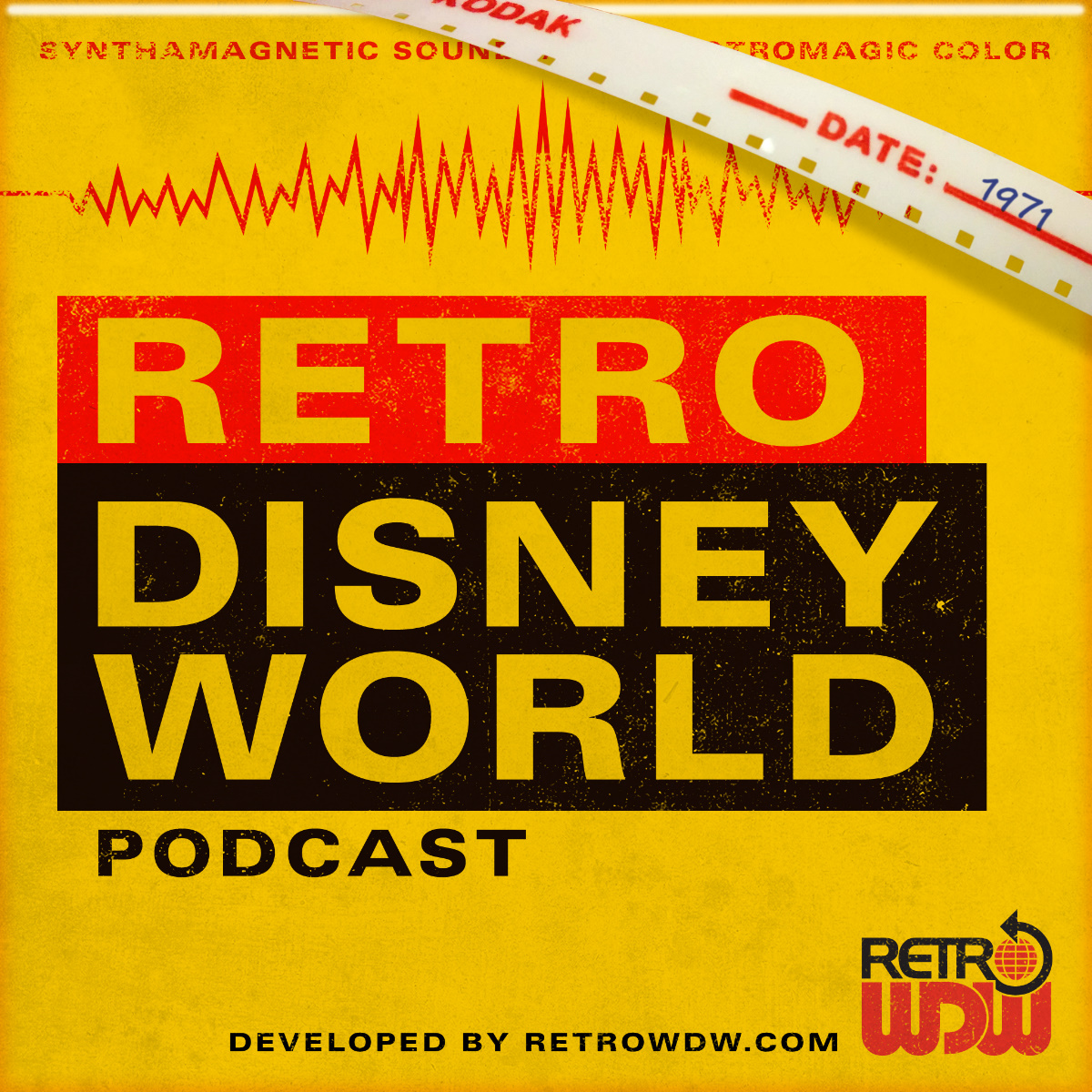 Welcome to Episode 3 of the Retro Disney World Podcast. Thank you so much for listening and giving us feedback. We love hearing from everyone and sharing your thoughts live on the air!
Introductions - The regular crew is all here, Todd, Brian, How & JT are all present and accounted for. We start off discussing the Tomorrowland Speedway changes through the years, Richard Nixon at the Contemporary and also more US Steel construction techniques for vibration resistance. 
Main Topic - Our main topic this month, Fort Wilderness. This is one of the originals at WDW and actually, none of us stayed there in the early years. JT is a regular to the Fort and we hear all about the opening years and what makes Fort Wilderness a unique place to be on property. The Fort Wilderness Railroad & River Country are slightly discussed, but we would like to devote two full future episodes to those topics. Learn all about Fleetwood Homes, tent camping, Melvin The Moose Breakfast and of course more concrete evidence about Roy's Cabin. Hitch up your camper and join us for a great discussion all about one of the most relaxing resorts on property, that has changed quite a bit over the years.
Audio Puzzler - Congratulations to Matthew for winning the Episode #2 Audio Puzzler, the answer was the Mike Fink Keel Boats background music. Matthew wins a great Mickey Christmas Ornament. If you think you know the answer to the audio puzzler, email us! podcast@retrodisneyworld.com - We will enter all correct answers into a drawing for retro prizes, this month you can win a great bar of vintage Contemporary Resort Dial Soap! All correct answers will be entered into a drawing in December 2015 for a Paul Hartley reproduction map from wdwmap.com!!
Viewer Mail - Candler sent us a great email regarding the US Steel construction site where the Contemporary/Polynesian "drawers" were built.  If you would like to do some exploring, we have the actual address for you in this episode.  Thanks for your note Candler! - Send your questions to podcast@retrodisneyworld.com
Film Restoration - We watch and discuss a retro film that has been restored with Pixcel and Imageworks. Follow along with us as we add color commentary to this film: Todd's personal trip to WDW back in 1980 - 30 minutes worth of outstanding Kodak Film.
We hope you enjoyed this episode! If you have any questions, suggestions or find errors please email us podcast@retrodisneyworld.com.
Be sure to check back with us very soon for Episode #4 when we move into the future and finally start discussing EPCOT Center.
Until next time, "But enough of this chit chat, yick yack, and flim flam."
We have created some original artwork for t-shirts, stickers, pillows, phone cases and more. Our first two designs are inspired by the Electrical Water Pageant and the World of Motion. Get into the 4th of july spirit with the "It's Fun to be Free" red white and blue tee or have your morning coffee in an Electrical Water Pageant mug...
All sales proceeds will go towards improving the equipment used to record the RetroWDW podcast!
Designs will be only available for a limited time order yours today before they are gone!
www.retrodisneyworld.com/redbubble